ABOUT DIYUTO
A healthy lifestyle, enjoy your Diyuto moment.
Diyuto is a professional home appliance brand which focuses on the research, development and sales of small home appliances. Each employee of Diyuto is both the designer and the user of the product.
According to user reviews and industry leading technology research, Diyuto has established a user-oriented R&D team and cultivated the capability of continuous innovation.
Diyuto brand's appliances are designed to release time and energy, improving the sense of pleasure in life. We believe that a healthy and high quality lifestyle can be simple and efficient. Diyuto brings convenience and inspiration to healthy life by excellent product performance and high standards of service to ensure that you posses a wonderful and healthy life.

Diyuto make it easier to healthy life.
Customer Service
30-days money-back guarantee
If you are not fully satisfied with your purchase experience within 30 days, we are happy to help with a replacement or refund.
1-year warranty for quality-related issues
If your product has a manufacturer defect, we would like to improve your experience by offering a replacement or full refund. For a minimum of 365 days after the purchase date, we promise to cover any manufacturer defects your product may have.
Get an additional 12 months warranty
Once registering your Diyuto product, you'll automatically receive an additional 12 months added to your limited manufacturer's warranty.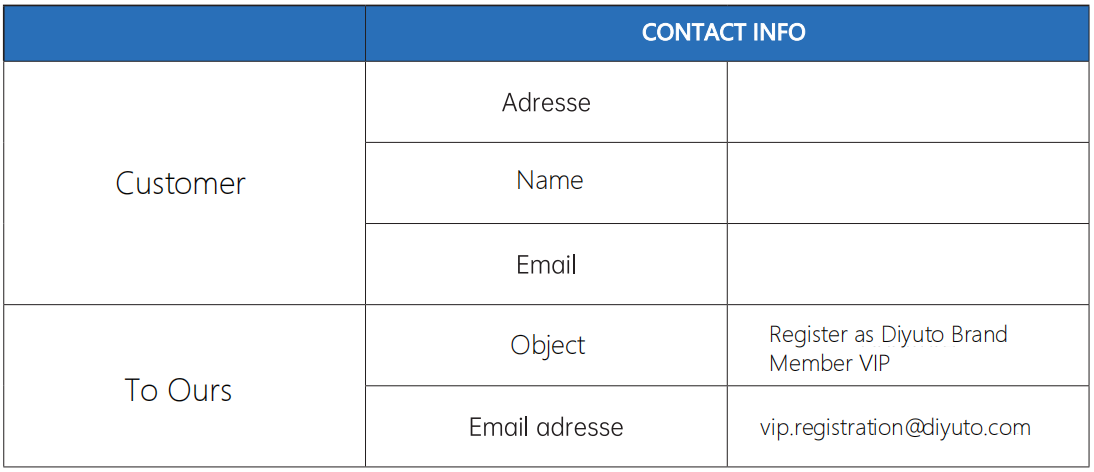 * Please be sure to use your product as directed.
* This warranty extends only to personal use and does not extend to any product that has been used for commercial use, rental use, or any other use in which the product is not intended for.
Guarantee DOES NOT apply to the following:
Damage due to abuse, accident, alteration, misuse, tampering or vandalism
Improper or inadequate maintenance
Damage in return transit
Unsupervised use by children under 18 years of age